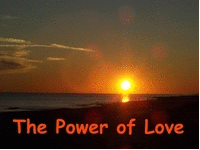 Seed of life, orange-stream (Eve). Roll over lesson and bow!
There is a day today, I yearn to praise. There is a day today, my heart does say, I love you world for all you dew (cling to). I love you world, let it all come true.
Let us dance and sing today, we want to hear hooray. The song of living lives, inside of those who gift. It's presently the song in the leaves (relatives), where the tree of life (all relatives, the sacred circle) comes closer to thee. I say to you, my soul is true, the place I need to bee, the heart of what is perfectly.
The dance feels complete, because my heart does leap. I can feel the rising sun, rising out of me (holy ghost awakens). Rolling clouds go by, just for me to smile (grandfather child, the white star of heaven). Oh you are a dandy delight, the song that lifts up plight. I (think silently) we need, all our family (each heart).
There once was a herd (a great clan), the bold who would cheer. The clans (many splendid colors) came from mighty corners of the bow (circle), just to hear it's fame (greatness in thine name). And we are herding/hearding everyone, just to bring the sun (the glory of the heart that bursts with joy, the vehicle). You and me are free, finally family, finally set us free. Let my soul rise out of me, the holy ghost is risen. And love is company.
There we could go to show (light up the rainbow), the world, the waves (rolling hills, sine) of what is mightier than a herd (buffalo stampede), a blazing fire, just to roll out wide (all directions). The purification on the run, does need a child (innocent and pure of heart). The holy bounty herd/heard needs to find a while (to sit and talk, which-cha). And when they steam and cross, the mighty sacred talk, the stories that come true, the heart of me and you. Let all our brothers near. Let all our sisters live without fear. Let dreams come into every home. Let us shout out every tone.
I gift to you my heart. Let us dance and make a start, to become royal clans of God, the sacred heart, the sacred ark (brotherhood of rainbow colors, the rainbow clan), the whole united that are parked (not yet at their posts, souls not awaken, but sill at their spot, perfect lot). Come children from everywhere. (swelling tears of love). Come feel the ocean air (quivering lips). Come sea the willing breeze (face quivers), it's sacred family (home at last).
Let us be together once again (tears swell in the eyes), where the streams of God are open wide. The reason, we have alibis (the experience), to know the sacred and the wise (silently, cannot see with so many tears). And true is blue in every sense, because it's you, you that God did send. And it's your voice that must find a view, to the holy circle that is true (quivering voice).
Blue, Red and Yellow Streams, Green Embrace
We are children each and everyone. We are children all part of this sacred sun. We will dance and sing and let our hearts shine, to show the world, just what is sublime. Come dance and sing with me, feel the circle makes complete (returning family of the rainbow). And when we are long and forgotten then, don't forget you live always in the wind.
We are free birds, when our souls emerge. We can dance free, to shout out liberty. And loyal true blue have come home. It's time for us to know the sacred songs, where living is our destiny, the soul of each other in the breeze. I send cheers to you. I send my love in the blue. I send the waves of time, to say sublime in all you dew and say. For it's love that lingers always, in the teachings of the great hallways. We send loving cheer, to know all the deers (ahead of the pack), where love reaches everywhere.
White Buffalo Calf Woman Sings and Holiness David Drums
09112012 Dance Feel Complete, Each a Sweet Cheek!
Relatives, the sound file isn't very good, we tried something new and with all the fans, it's hard to hear, but I turned it up and just wanted to share anyway. We will try to share more of these kinds of songs, where we are dancing and singing and drumming along. Love and blessings of the nine sacred streams and four holy directions. We bow to the rainbow clan. We love you. White Buffalo Calf Woman and Holiness David Running Eagle, elders of the rainbow.
09102012_DanceFeelComplete.mp3
Ghost Walk (Sing, Dance, Gather) with us (where you are) each New Moon.
From the darkness we arise a heavenly child.
(2014, solar and lunar calender align, January 1, a cycle of renewal)
Sacred Song Blessings, gift all a good song, because you are perfect in all that does song. Our hearts reach into heaven, and we flood, with a sound, the music of Angels, that gift us pure sound. I want you to know, that you are part of God, the echo, that lingers till light hits the "Dawn". And we are the magic, that children who know, the heart always has pureness, like the blessed snow! White Buffalo Calf Woman Sings to Let You Know!